Criminal Law
Welcome to the OBVLaw Criminal Law page. Below are summaries of some of the charges we deal with routinely. At OBVLaw, you can be sure of vigorous representation at all stages of your matter including bail hearings; case management or set date; Crown Pre-Trials; Judicial Pre-Trials; and, where necessary, preliminary hearings and trials.
Request Consult
Call Us: 905-597-6671
Criminal Law
---
Facing criminal charges would be one of the most distressing episodes in a person's life. In the criminal justice system, the state is permitted by our laws to intrude on personal liberties more than in any other area of our lives. This intrusion on liberty often commences with the arrest and possible detention pending bail. It could extend to pretrial custody and, if a conviction is entered, may result in jail time. One of the unique features of criminal justice is the burden of proof the state must discharge before a guilty verdict is rendered. Even when the accused is found guilty, the court has a range of options as to the sentencing of the offender. The options include absolute discharge, conditional discharge, a fine, suspended sentence with probation, conditional sentence, and custodial sentence. The length of custodial sentence will depend on certain factors the court is required to consider.
Because of the foregoing, a person charged with a criminal offence needs a lawyer trained in criminal law to navigate the intricacies of the criminal justice system. At OBVLaw, we encourage clients that are anticipating charges to consult and retain us at the earliest opportunity and have our phone numbers at hand before arrest when possible. This is because our defence work sometimes starts before the client is even arrested. This may include legal advice on planning for bail and on the accused person's right to silence.
Once we are retained, our clients can be sure of vigorous defence. We will arrange and run the bail hearing. We will handle the case management which will include the set dates, the Crown Pre-Trial, the Judicial Pre-Trials and, where necessary, the preliminary hearings and trials. At trial, wherever applicable, we bring applications to protect our client's rights under the Canadian Charter of Rights and Freedoms. The defence work in the trial may end in an acquittal. Even where the matter ends in the finding of guilt, our work does not end with the finding. This is because we put in considerable effort in the sentencing hearing to advocate for the best possible outcome for our clients in the circumstances of each case. We leave no stone unturned in our advocacy for our clients.
Assault Charges
Assault charges range in seriousness from simple assault to assault causing bodily harm; assault with weapon; and aggravated assault. Another serious category of assault would be different forms of sexual assault. We recommend you contact us as soon as you are able if you are facing any type of assault charges.
Firearm Charges
These are some of the most serious charges that criminal defence lawyers encounter. They include possession of firearm, possession of firearm with ammunition, use firearm/imitation firearm, discharge firearm endanger life, robbery with firearm, sex assault using firearm etc.
Homicide, Murder & Attempt Murder Charges
These are offences committed by causing the death of a human being or attempting to cause such death. Counsel retained for such offences must be aware of what the Crown must prove. At OBVLaw, we are familiar with the elements of these offences and how to mount a vigorous defence.
Offences against Property: Theft, Robbery, Break and Enter Etc.
For these offences, the case often turns on proof of identity. Counsel should be able to run an identity case as well as be aware of how to manoeuvre other methods through which the Crown would seek to establish identity such as doctrine of recent possession and similar act/facts evidence.
Drug Charges
These offences are regulated by the Controlled Drugs and Substances Act. Notwithstanding, the principles by which the case management and trials are run in the same manner as other Criminal Code charges.
Bail Hearings & Bail Reviews
Bail hearings are often the starting point of criminal defence work. At OBVLaw we have are adept at running bails. Bail must be taken very seriously and be planned carefully. Where sureties are needed, they must be properly qualified and prepared for the bail hearing.
DUI – Impaired Driving/Over 80
These are charges related to driving while impaired to any degree by drugs, alcohol, or a combination of both. It includes refusal to provide a breath sample. Penalties for these offences range from a mandatory minimum fine to life imprisonment depending on the severity of the offence.
Youth Charges
The Youth Criminal Justice Act governs Canada's youth justice system. It applies to youth who are at least 12 but under 18 years old, who are charged with criminal offences. From bail to questioning of young persons, to trials and sentencing, and even the availability of financial aid for legal fees, the youth justice system is built around the understanding that young persons are different from adults.
All Criminal Charges
Other than the Criminal Code, the Youth Criminal Justice Act and the Controlled Drugs and Substances Act, there are many other federal and provincial statutes that prescribe criminal sanctions. All such offences are prosecuted in the criminal courts. At OBVLaw we have developed advanced competencies in defending all criminal charges.
Simply the best in what they do!
This Law Office provided legal services to my nephew, which included counseling, advocacy, and court representations. The Principal Attorney, Dr. Vincents and Associate Attorney, Ms. Ayoola are simply the best in what they do! Their professionalism, responsiveness, diligence, and quality of service are quite commendable.
Works Extremely Hard For You!
Benjamin is a highly professional and wonderful person to work with. He will work extremely hard for you and give you the best advice.
Incredibly pleased with the work
I am incredibly pleased with the work the office of Benjamin Vincents did for me. He went over and beyond to ensure I had a positive outcome for my case. I cannot express enough the gratitude I have for time, attention to detail and advocacy provided by Mr. Vincents. I thank you and God bless you
Has strong advocacy skills and takes his job as an attorney serious
Benjamin has strong advocacy skills and takes his job as an attorney serious. I guarantee once you have used his service you too will look no further. One thing that separates Benjimin from other lawyers is that he responds in a EXTREMELY timely manner. He is a very knowledge, trustworthy person. I would highly recommend him!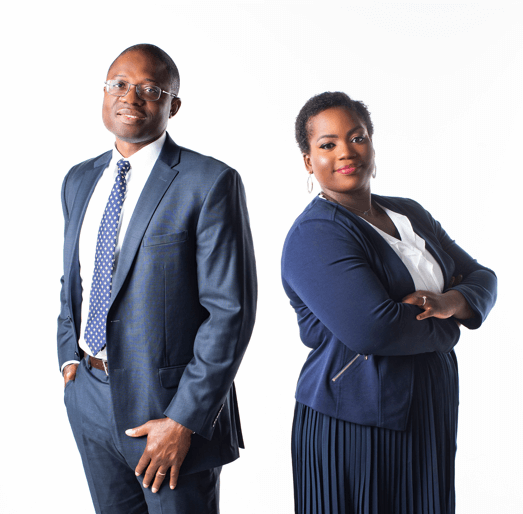 Choosing A Lawyer
---
Once a client determines that the lawyer he or she is considering is competent in the area of law concerned, the next most important consideration is ensuring that the lawyer cares about what happens to the litigant or defendant and their matter.
At OBVLaw, we take tremendous pride in our abilities. Whenever we accept a file, we are always confident that the heart we bring to the file and the competencies we have garnered over the years will stand our clients in good stead and enhance chances of a desired outcome. Above all, we continually keep our eyes on what would be the best outcome for our clients.
To assist us in the quest for results, we do ask our criminal clients to be candid with us. It is our job to fashion a defence after we have studied the facts. Clients should avoid telling us only a version of the story that fits the defence they want us to present.
For our family clients, we ask for candour as well. We also ask that the client pay careful attention to our recommendations and directions as to strategy before providing their instructions.
Learn more