Family Law
Welcome to the OBVLaw Family Law page. You will find below thoughts on some of the issues we routinely deal with in our practice. At OBVLaw, you can be sure of vigorous representation at all stages of your matter. Contact us and let us know how we can help at the earliest opportunity.
Request Consult
Call Us: 905-597-6671
Family Law
---
Family law, broadly speaking, deals with the consequences of breakdowns or anomalies in family relationships. Relationships covered by family law range from two persons who have a child together, to common law spouses, and to married persons. In child protection (CAS) cases, it will be the relationship between a parent and a child that is affected by the proceedings. In our view, the most important subjects of family litigation would be children. Family law issues affecting children would usually be about parenting and or support of children after the breakdown of intimate, co-habitation, or marital relationships. Children also become the subject of litigation in CAS matters when the state intervenes in situations where the children are said to be in need of protection. Other than children, dissolution of marriages or divorce; support for ex-spouses; and division of family property are the other major prongs of family law.
Aside from these broad headings, there are many other issues that come up in family law matters such as when grandparents or non biological parents seek custody or access. Other issues that could come up include when change of name, the ability to obtain documents for children, or enforcement of family court orders form the subject of litigation. At OBVLaw, we have developed advanced competencies in dealing with every area of family law. Where unique questions arise, we have the advanced research skills to quickly determine the factors the court must consider. We then present our clients with viable options and pursue those options before the court as required. Below are brief notes on some of the major areas of family law.
Divorce and Separation
Divorce and separation are some of the most stressful situations a family can experience, and they are central pieces in family law. Separation occurs when a couple decide to live apart from each other because the relationship has broken down.
Child Custody/Decision-Making
Claims relating to parenting of children constitute the bulk of family law matters dealt with in our courts. Parenting issues revolve around custody and access. Since March 1, 2021, when the amendment to the Divorce Act and the Family Law Act came into force, we now refer to custody as decision-making and access as parenting time.
Access/Parenting Time
Parenting time refers to the right of the child and a parent to spend time together. Although the parent exercising parenting time may not have a role in making major decisions, he or she has the right to receive information about the child's education, health, and well-being.
Child Support
Child Support orders take the form of one or more of the following: ongoing support, retroactive support, extraordinary expenses, and variation of existing support orders.
Spousal Support
Spousal support is one of the most complicated areas of family law. The courts order payment of periodic or lump sum amounts for the support of an ex-spouse when certain conditions are met.
Division of Property/Equalization
Without doubt, one of the most contentious issues at the breakdown of family relations is the division of assets especially the home in which the parties lived before the break down of their relationship.
Child Protection/CAS matters
Children's Aid Societies commence applications for the protection of children in two scenarios. The first is when they perceive that a child needs protection that can be achieved through the supervision of the current caregivers. They will not remove the child from the parents in this scenario.
Separation Agreements/Domestic Contracts
Two persons who are married or intend to get married may enter into an agreement that outlines their respective rights and obligations under the marriage; upon separation; or end of the marriage by annulment, dissolution, or death. They can agree on the ownership of property or how their property should be shared.
Other Areas of Family Law
Other than these major planks of family law practice, we also deal with a myriad of related areas such as Hague Convention matters; Family Responsibility Office matters; Adoption; claims about obtainment of government issued documents for children; Continued...
What Clients Can Expect From OBVLaw
---
With our experience in family litigation, criminal defence, and negotiations, our promise to all clients is that we leave no stone unturned in seeking solutions to their legal issues.
Your defence and arguments will be presented in court with the proficiency of a skilled advocate.
Your documents and correspondence will be drafted with the proficiency of a skilled solicitor.
Your representation will be conducted with the diligence of a hard working lawyer.
Your instructions will be followed, and you will be informed when they may not be lawfully followed.
You will be apprised of all settlement options, and You will be kept constantly abreast of all developments in your matter.
About us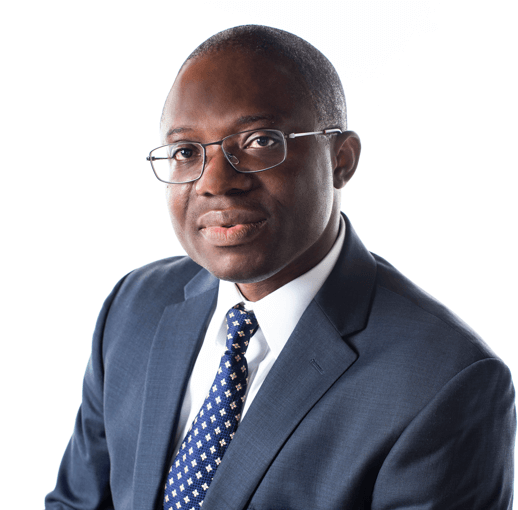 Simply the best in what they do!
This Law Office provided legal services to my nephew, which included counseling, advocacy, and court representations. The Principal Attorney, Dr. Vincents and Associate Attorney, Ms. Ayoola are simply the best in what they do! Their professionalism, responsiveness, diligence, and quality of service are quite commendable.
Works Extremely Hard For You!
Benjamin is a highly professional and wonderful person to work with. He will work extremely hard for you and give you the best advice.
Incredibly pleased with the work
I am incredibly pleased with the work the office of Benjamin Vincents did for me. He went over and beyond to ensure I had a positive outcome for my case. I cannot express enough the gratitude I have for time, attention to detail and advocacy provided by Mr. Vincents. I thank you and God bless you
Has strong advocacy skills and takes his job as an attorney serious
Benjamin has strong advocacy skills and takes his job as an attorney serious. I guarantee once you have used his service you too will look no further. One thing that separates Benjimin from other lawyers is that he responds in a EXTREMELY timely manner. He is a very knowledge, trustworthy person. I would highly recommend him!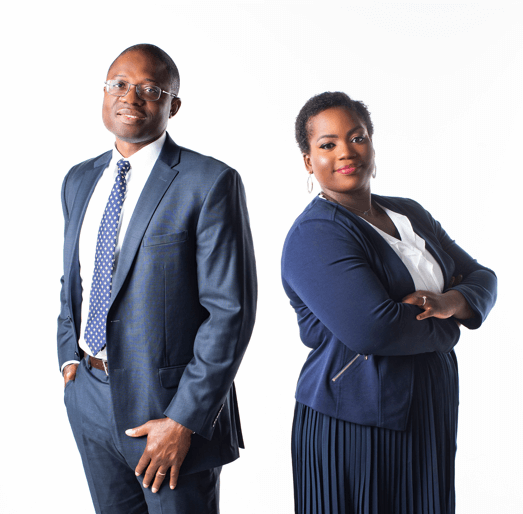 Choosing A Lawyer
---
Once a client determines that the lawyer he or she is considering is competent in the area of law concerned, the next most important consideration is ensuring that the lawyer cares about what happens to the litigant or defendant and their matter.
At OBVLaw, we take tremendous pride in our abilities. Whenever we accept a file, we are always confident that the heart we bring to the file and the competencies we have garnered over the years will stand our clients in good stead and enhance chances of a desired outcome. Above all, we continually keep our eyes on what would be the best outcome for our clients.
To assist us in the quest for results, we do ask our criminal clients to be candid with us. It is our job to fashion a defence after we have studied the facts. Clients should avoid telling us only a version of the story that fits the defence they want us to present.
For our family clients, we ask for candour as well. We also ask that the client pay careful attention to our recommendations and directions as to strategy before providing their instructions.
Learn more